EDEN PRAIRIE, MN – Blue Sky Chimney Sweeps (http://www.mplsblueskychimneysweeps.com/), in Eden Prairie, is explaining to the public how cold weather can damage chimneys and why homeowners should get their chimneys inspected during and after the winter months.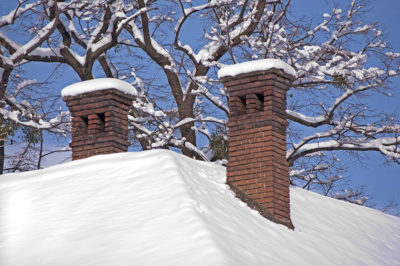 Just like how potholes show up in roads during the winter, chimneys can get cracks and holes when the temperature drops below freezing, which can cause spalling damage. When water gets trapped in the bricks and mortar, it will freeze when the temperature drops below freezing, causing it to expand. Then, when the ice thaws, cracks can occur and can cause parts of the chimney to break – compromising the structure of the chimney.
An effective way to prevent water from getting into your chimney is to have a chimney cap installed. Another option is to waterproof the chimney, which creates a barrier between water, rain and melted snow and the chimney. Both options help to prevent damage from melted snow and help keep the fireplace safe to use during winter.
Dave Lambert, the owner of Blue Sky Chimney Sweeps, mentioned: "The National Fire Protection Association recommends that your chimney should be inspected at least once a year to meet safety and maintenance standards and to check for any sooty deposit buildup or defects that makes the chimney unsafe. If you're in doubt or simply haven't had your chimney checked in a while, call Blue Sky Chimney Sweeps!"
A past client of Blue Sky said: "The crew showed up as expected and quickly went to work tearing off the old cap and a few layers of flagstone to replace the cracked flues. They replaced the flues, rebuilt the chimney poured a new cap and waterproofed the whole chimney… The workmanship is great and cleanup after the job was perfect."
Blue Sky Chimney Sweeps is family owned and operated, and has over 20 years of experience in the chimney repair and cleaning field, and all of their masons and sweeps are licensed and insured. They are members of the National Chimney Sweeps Guild and are certified by the Chimney Safety Institute of America. Blue Sky offers chimney cleaning in Minneapolis and the metro area. For more information on chimney services from Blue Sky Chimney Sweeps, visit http://www.mplsblueskychimneysweeps.com, or call 952-944-1744.