EDEN PRAIRIE, MN – Blue Sky Chimney Sweeps ( https://www.mplsblueskychimneysweeps.com/), in Eden Prairie, is explaining to homeowners why they should get their chimney cleaned and inspected prior to using it in fall.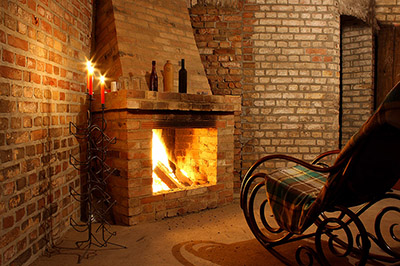 Getting your chimney cleaned before you use it in the fall and winter months is important because there are certain things that could go wrong while it was not in use during the summer months.
Common Chimney Problems in Summer:
Unpleasant odors can come from your chimney and could be due to moisture mixed with the creosote in the chimney flue. The smell can become more noticeable if heat and humidity become high.
Bad odors can also be a sign of an animal trapped in your chimney; it could be animal droppings or a dead animal that couldn't escape the chimney.
You could get an insect infestation in your chimney, such as bees or ants.
Your chimney could get blocked by a bird's nest, debris such as leaves, or excess creosote. The most common reason for a fireplace-related house fire is due to a blockage in the chimney.
A past customer of Blue Sky said, "I was worried about my chimney's safety and so I called Blue Sky and they came out and did a professional inspection of my chimney. I was shown how to use my fireplace and am looking forward to using it this winter! Very good company!"
Blue Sky Chimney Sweeps is family owned and operated, and has over 20 years of experience in the chimney repair and cleaning field, and all of their masons and sweeps are licensed and insured. They are members of the National Chimney Sweeps Guild and are certified by the Chimney Safety Institute of America. Blue Sky offers chimney cleaning in Minneapolis and the metro area. For more information on chimney services from Blue Sky Chimney Sweeps, visit https://www.mplsblueskychimneysweeps.com, or call 952-944-1744.